About John The Plumber - Pompano Beach, FL's Top Full-Service Plumber
[static-nn-widget stars=#E77123]
John The Plumber has a rich history here in Pompano Beach, FL, and we are very proud of that. This journey began hundreds of miles away and has taken us to many locations along the way. Our favorite place, though, is when it takes us to you!
From water heaters to clogged drains and more, John The Plumber is prepared to take on whatever you throw at us. It has been our family's privilege to handle your plumbing needs since 1979. Every time we set foot in your home we are reminded that it's an honor to be given this opportunity.
Speaking of time, here's a look at the history of John The Plumber.
1940
1940
Our grandfather opened Krobatsch Plumbing and Heating and taught our dad about the plumbing business.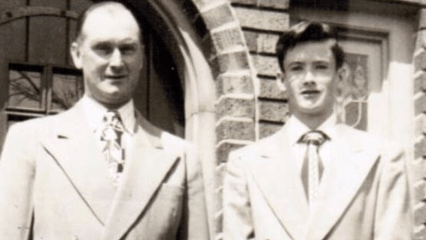 1979
On July 4th, our dad opens John The Plumber as a one-man operation in Pompano Beach, FL.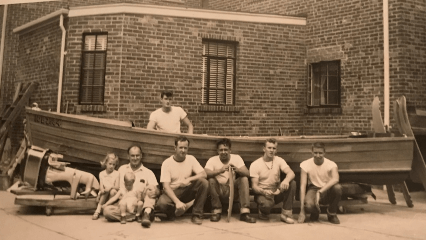 1985
John, (son of the original John the Plumber,) gets a state-certified master's license in plumbing.
1987
After our father's passing, John and David assume control of the family business. They work out of 1 truck until we can raise enough money to buy a second.
1994
John The Plumber hires its first full-time employee!

1995
John The Plumber outgrows the family home and moves the business into a warehouse off Atlantic Boulevard.
2000
Following in their brother's footsteps, David and Michael get their state-certified master's license in plumbing.
2003
Michael joins the business full-time, meaning that John The Plumber is now run by brothers John, David and Michael.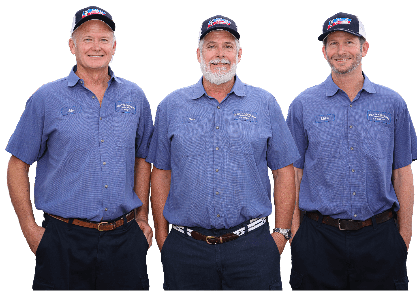 2005
John The Plumber moves to a new, larger location. Unfortunately, on the first day we were supposed to be open for business Hurricane Wilma blew the roof off of our new warehouse!
2019
John The Plumber celebrates its 40th year in business.
2023
Hire A Local Plumber With Decades Of Experience
John The Plumber is happy to help you fix a running toilet or stop plumbing leaks, but we can do so much more for you in Pompano Beach, FL and the surrounding area!
We also offer:
Drainage service

Septic system service

Gas installation service

Hot water systems

Water softening equipment

or more!
Call 954-781-4823 any time for John The Plumber!