Unclog Your Worries With Our Expert Drain Plumbing Services
Clogged drains are a nuisance. They can cause foul sewage smells in your home, can be damaging to pipes, and not to mention overflowing water if the clog is particularly bad! Count on John the Plumber for fast response times when you need drain clearing service near Pompano Beach. 
Call 954-781-4823 today to schedule an appointment!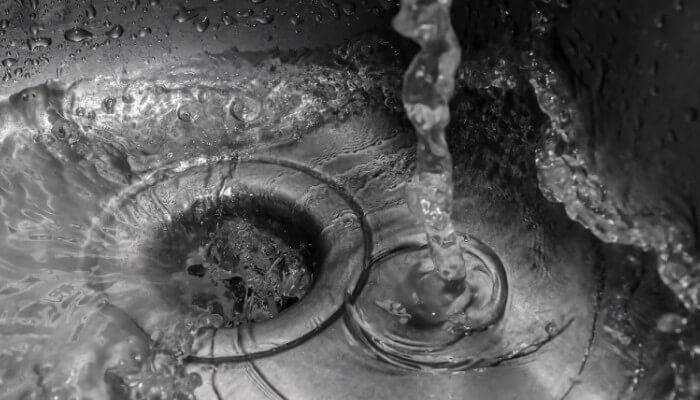 Why Choose John The Plumber for Drain Clearing?
When you call John the Plumber you can rest easy that you are getting the best plumbers that the Pompano Beach area has to offer to clear your drains, anytime day or night! We mean it; we've been at this since 1979 and we care about doing the job right because you're our neighbors and like family to us.
We guarantee: 
Experienced professionals ready to tackle any job.

Prompt response times and fast service.

Cutting-edge equipment to treat the problem at the source.

Comprehensive drain services to keep things running smoothly.
What Causes Clogged Drains?
High-traffic areas like kitchens and bathrooms are prone to buildup and clogging. Stubborn clogs in your drains can lead to backed-up pipes that burst, causing a costly plumbing emergency! We recommend keeping an eye on what goes down the drains and knowing when to call a plumber.
Drain clogs can be caused by: 
Accumulated hair and soap scum in bathrooms that build up over time.

Food debris and grease buildup in kitchens sinks stick to the interior of pipes.

Foreign objects or toys that accidentally go down the drain.

Tree roots intrusion that seek moisture in sewer lines.

Mineral deposits and hard water that accumulate and narrow pipe passages.

Aging pipes and corrosion that leads to cracks.
Don't let a drain clog interrupt your Pompano Beach, FL, home.
At John the Plumber, our goal is to help families in our neighborhood avoid those messy and expensive plumbing emergencies by keeping drains clean and flowing properly; before a bigger problem occurs. We use advanced sewer and drain camera inspections to quickly find the blockage and verify that it's gone for good.
Call 954-781-4823 today to get started on your stopped-up drains.
How Do I Know If I Need Drain Cleaning?
The easiest way to deal with any kind of clog is to call in a professional plumber from John the Plumber. But while we wait for your call, remember to keep an eye out for the following signs that may indicate that you have a problem on your hands:
Water backing up into tubs, toilets, floor drains, or sinks.

Toilets aren't flushing properly

Sinks, bathtubs, showers, and toilets are taking longer than usual to drain

There are foul smells coming from your drains
Our Drain Cleaning Services in Pompano Beach, FL
Our team knows the ins and outs of drains to provide professional, comprehensive services, including:
Clogged Drain Repair: We specialize in quickly diagnosing and repairing clogged drains to restore water flow and keep things running smoothly. Using advanced tools, we'll locate the blockage and remove it in no time.
Emergency Drain Cleaning: Plumbing emergencies rarely happen at convenient times. That's why we provide emergency drain services when disaster strikers. Don't let backed-up water get in the way of your day - simply call our team!
Hydro Jetting for Stubborn Clogs: For stubborn and deep-seated clogs that can't be cleared with traditional methods, we use hydro jetting equipment to blast away debris, grease and mineral buildup with high-pressure water.
Sewer Line Cleaning: When sewer line trouble impacts your home's plumbing, our team will quickly and effectively clear the problem. It's important to call for help with sewer blockages as soon as possible to avoid damage to your home and plumbing network.
Preventative Maintenance Plan: When it comes to clogs, prevention is key. Our plumbing maintenance plans are designed to keep water flowing freely year-round and eliminate buildup before it escalates.
Your Trusted Local Plumbers
Based in the Pompano Beach area, John The Plumber understands local plumbing challenges. We're more than just a business, after all - we're your neighbors! We know the impacts of water quality along The Gold Coast to the effects of tropical weather. That's what makes us experts in our service areas!
With state-of-the-art tools, exceptional service and fair pricing, our team is here to keep our surrounding communities' plumbing running without a hitch.