Plumbing Maintenance near Pompano Beach, FL
As you know, we've been proudly serving the Pompano Beach, FL area since 1979. Over that time, we have seen the importance of regularly scheduled plumbing maintenance come up with our customers over and over again! That's why we came up with the John The Plumber Club Membership!
Not only is it a way for us to save our regular customers money, but it's also a chance to help you avoid trouble down the road!
John The Plumber Club Membership
We named it after the patriarch of our family because this maintenance plan carries on his values and his desire to treat each customer the way we would treat a member of our own family. Call 954-781-4823 today to sign up for The John The Plumber Club!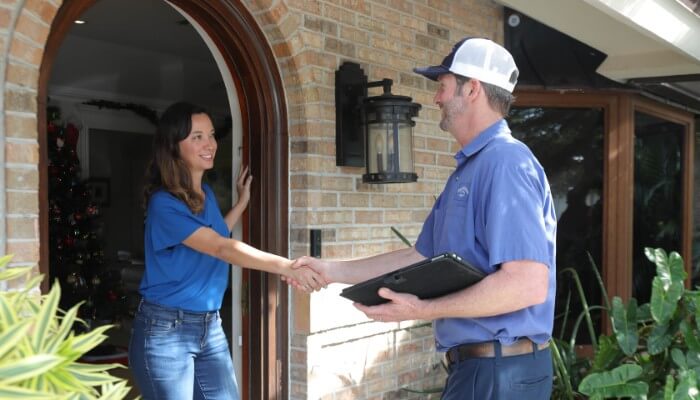 John The Plumber Club Membership Details:
All of our John The Plumber Club members get the following:
Annual plumbing evaluation

Annual water heater flush 1

Priority dispatch servicing

Annual leak detection evaluation2

Annual $50 credit towards a new water heater replacement 3

No service response fees - $89 value each visit!
Why is a plumbing maintenance plan important for a homeowner in FL?
A plumbing maintenance plan is important for a homeowner for several reasons:
Preventative maintenance:

Regular plumbing maintenance can help prevent major plumbing issues from occurring, which can save homeowners money in the long run.

Increased lifespan of plumbing systems:

Regular maintenance can help extend the lifespan of plumbing systems, which means less frequent replacements and repairs.

Improved water efficiency:

Plumbing maintenance can help identify leaks and other issues that can lead to water waste, which can help improve water efficiency and reduce water bills.

Better water quality:

Regular maintenance can help improve water quality by identifying and addressing issues such as clogged drains or buildup in pipes.
Peace of mind: Knowing that your plumbing systems are regularly maintained can give homeowners peace of mind, as they can be confident that their plumbing systems are working efficiently and effectively.
You also get to know that you are now an integral part of the John The Plumber brand!
We appreciate your support of our family-owned business. We are in the fourth generation of John The Plumber and we have only been able to do that, to keep our family's legacy of service alive because of people like you!
The Fine Print:
Does not include a flush kit for tankless heaters and must be under the manufacturer's warranty to flush.
Pressure test does not include sonar equipment
Annual $50 credit is cumulative with no lapse in membership coverage.