Clogged Plumbing In Pompano Beach, FL
Simply put, clogs are the worst.
Clogged plumbing is gross. It can cause damage to your home. Frankly, even if it's just in the form of a slow drain, no one wants to deal with it.
Well, no one except John The Plumber that is!
We have excellent services to deal with stopped or slow-moving drains. If you have water backing up in your sinks, toilets or anywhere else in your home, it's time to call 954-781-4823 right now!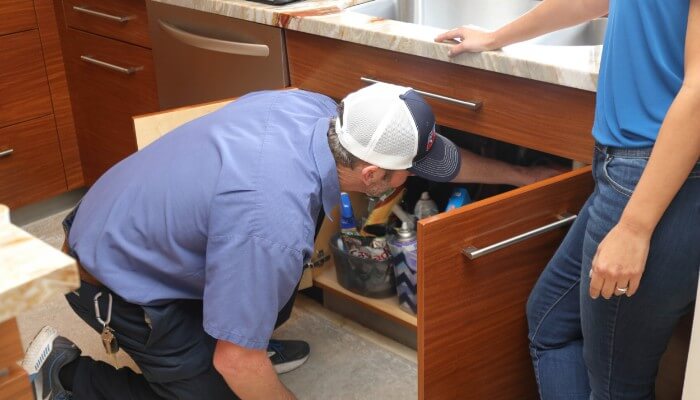 Get Clogged Drains Moving Around Pompano Beach, FL
After you've tried the do-it-yourself home remedies and off-the-shelf chemical solutions, it's time to call for professional drain cleaning from John The Plumber. We have one tool available to us that you can't match and that's experience. We know what we're looking for and how to best break up any clogs and also what can help keep them from coming back!
Cameras: New Technology To Clear Tough Clogs
Humans have been using pipes to move water around for more than 5,000 years - so the latest technology might not be the first thing that comes to mind when you think about plumbing... but it should be! John The Plumber has state-of-the-art camera equipment to see exactly what is going on inside your pipes. It has completely taken the guesswork out of trying to find and destroy clogs.
We even have a video page to show you exactly what is going in inside your plumbing!
Don't keep clearing your clogs the way ancient humans did! Step into the 21st Century with John The Plumber.