Water Lines In Pompano Beach, FL
Life without modern plumbing would be unimaginable. We assume that fresh water will always be available on-demand when we need it—until something goes wrong with the pipes in our plumbing system that is! At John The Plumber, we know just how frustrating and inconvenient it can be to be without working plumbing, and our expert plumbers are on call to make sure that you get water line repair service and never have to go for long without it!
We install, repair, replace, and perform maintenance on water lines and pipes throughout Pompano Beach and the surrounding areas. Call 954-781-4823 today for professional water line services from a company that your friends and neighbors have come to know and trust for over 40 years.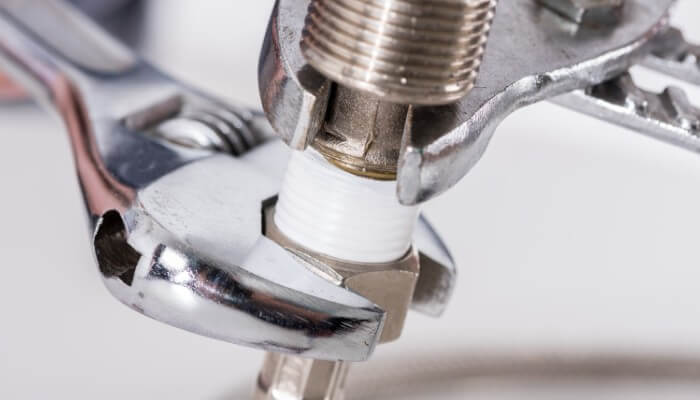 Do Your Water Pipes Need to Be Replaced?
It is difficult to know whether you need a full water line replacement for your home. In some cases, a plumber can repair or restore broken pipes or water lines, but at some point, replacing the water line will be the best option.
Look out for signs that your water lines are corroding, as that can be a good indication that you need to replace your pipes, rather than repair them, as corrosion can cause leaks throughout your plumbing system. This in turn could cause catastrophic damage and costly emergency plumbing issues.
We recommend replacing pipes before major plumbing leaks occur and damage your home. Further, if the pipes in your home are made from galvanized steel and are over 40-60 years old, they have a high risk of failure. It may be a good time to consider repiping your water lines.
If you are unsure of the condition of your home's pipes, schedule a leak detection service with John the Plumber! Call 954-781-4823 today.
Common Problems With Water Lines In & Around Pompano Beach, FL
Generally, the main water lines that run into your home from the municipal water supply are quite durable. However, there are a few issues that you may encounter as a homeowner to be aware of:
Corrosion: Older corroded may require complete water line replacement, but a new water line installation should last for many decades to come.
Main Water Line Break: One common reason this occurs is when tree roots grow into the pipes since they naturally grow toward sources of water.
Scale Buildup: Hard mineral deposits can cause scale to build within the pipes of your home, limiting the flow of water and severely reducing water pressure throughout your house.
For water line repair, replacement, or installation, count on our friendly plumbing company.
John the Plumber has a long, positive history in the plumbing industry. We're ready to deliver excellent workmanship and service to our neighbors in Pompano Beach and the surrounding areas. Call 954-781-4823 today!