Faucet Repair & Installation In Pompano Beach, FL
We know that your faucet is one of your most frequent points of contact with your plumbing. That's why John The Plumber has been offering exceptional repair & installation services to the Pompano Beach, FL area since 1979!
Faucet repair and installation services we offer:
New bathroom/kitchen faucet installation

Leaking faucet repair

Low water pressure inspections

Noisy faucet repair

And more!
If your faucets are anything less than what you've always wanted, then call 954-781-4823 today. Let John The Plumber make those dreams come true!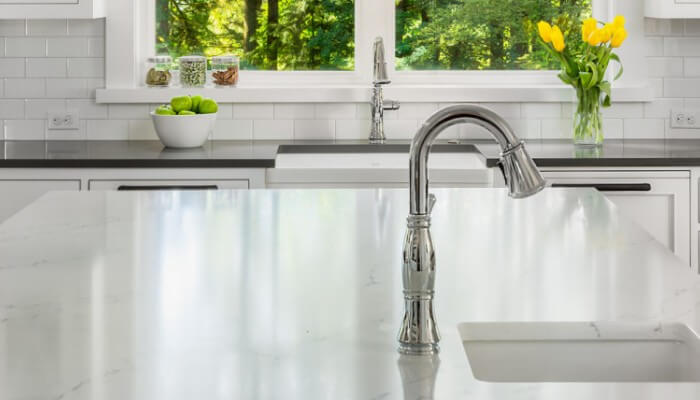 Get Faucet Repair Services
Leaking faucets can waste hundreds of gallons of water each month, leading to unnecessary spikes in your utility bills. If you notice a dripping or leaky faucet in your home, call our plumbers at John the Plumber as soon as possible. Beyond being wasteful, it can also be a sign of other plumbing issues in your home, which can get expensive in the long run!
When our friendly plumbers arrive at your home, they will take the time to inspect the entire area where the leak is occurring, and fix not just the immediate problem, but address any larger issues that they encounter as well.
Don't wait! If your faucets are leaking, call 954-781-4823 for the trustworthy team at John the Plumber!
Install New Faucets
Upgrade your home with new faucets and fixtures!
A simple upgrade can create an instant transformation in your bathroom or kitchen. Instead of trying to do it on your own, let our team do the work on your behalf! We have the skills and expertise to install new fixtures quickly and efficiently so you can get to enjoying your new beautiful faucets!
Reach out to us anytime you need a hand with new faucets throughout your home! Call 954-781-4823 today.