Toilet Repair & Installation In Pompano Beach, FL
The team at John The Plumber has been helping to keep things moving in Pompano Beach, FL since 1979! Whether you've got something big or small, we've seen it all when it come to toilet repair and installation!
Toilet Repair and Installation Services We Offer Include:
New toilet installations  

Clearing of clogged/blocked toilets

Fill valve repairs

Toilet flange replacement

And more!
With over four decades of experience under our belt, it's easy to see why we're the plumbers that our community calls to fix any plumbing problem. 954-781-4823 to see for yourself!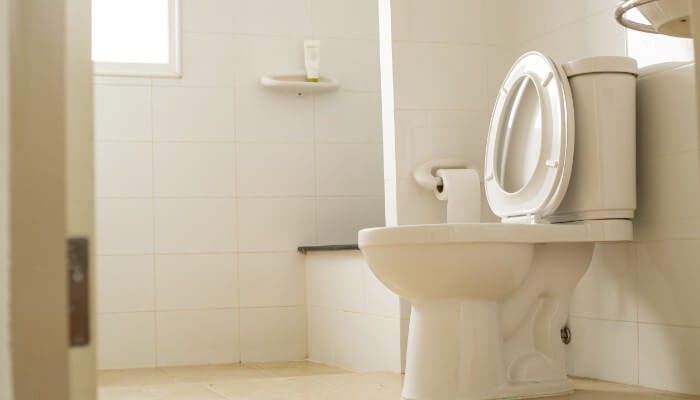 Toilet Repair Near Pompano Beach, FL
Our pros know that problems with your toilet can cause major disruptions to your daily life, so it's important to get them repaired by an experienced plumber as soon as possible.
We understand how important the plumbing system and toilets are to your home and daily life, so no matter the issue, our Pompano Beach area plumbers can quickly and accurately diagnose and fix the problem.
But if your toilet is unfixable, we install new toilets too! (More about that in a second.)
Whether your toilet is leaking, clogged, or has a problem with the fill valve or toilet flapper, we have the expertise to tackle the repairs and care about getting it done right.
We'll treat your place like it was our own. Broken toilets don't stand a chance with our team at John the Plumber on the job!
Call 954-781-4823 today.
Toilet Installation Near Pompano Beach, FL
Whether you are building a new home, remodeling your current bathroom, or have a toilet that is over 15 years old, you need a team that knows how to install new toilets.
At John the Plumber, our family goes above and beyond to provide the best professional toilet installation service possible. Our expert plumbers provide 5-star, quality service for our neighbors across the Pompano Beach area. So the next time you need a plumber that can handle any plumbing issue, call us at 954-781-4823 !
We offer worry-free service you can trust for years to come.