Has your kitchen sink been draining slower than usual lately?
Chances are you're dealing with a drain clog. There is nothing worse than a clogged drain, especially one that seems to always come back after you've cleared it! 
Thankfully, the pros here at John the Plumber are here with simple steps you can take to prevent a clogged drain before it happens as well as some DIY tips to clear them out that way you may not have to call us!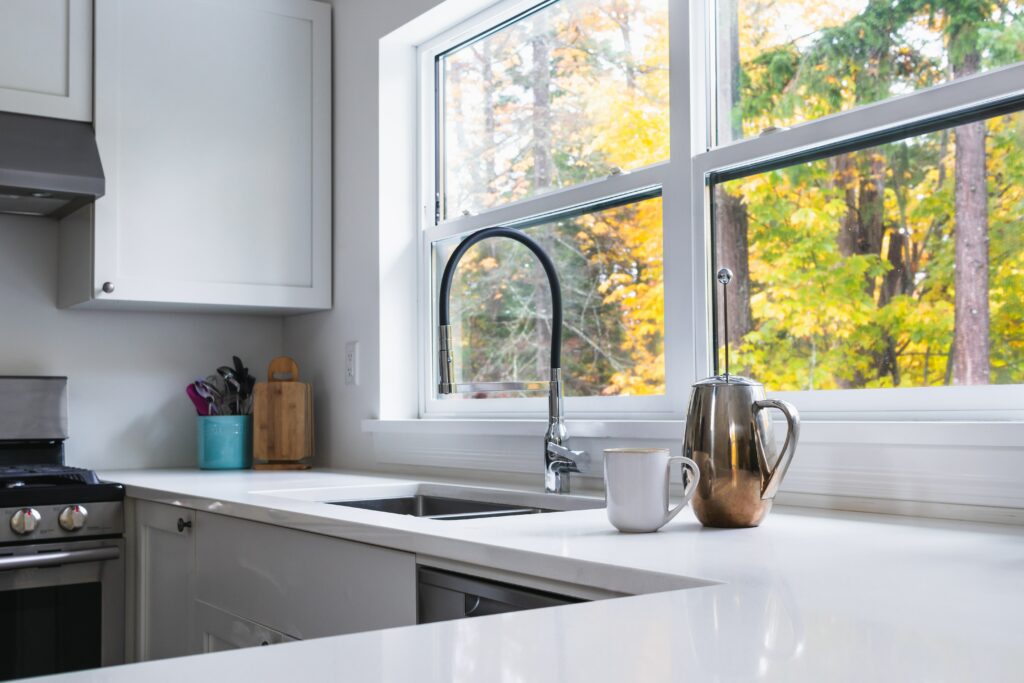 Clean Kitchen Practices
No one wants to spend extra time on their daily cleaning routines, but fear not, here are a few basics you can easily apply. We mean it these require minimal effort. Forming good habits in the kitchen will prevent clogged drains in the long run and keep your kitchen smelling fresh year-round!  
Let's keep your pipes clean: 
Regularly run hot water through your drains.

For best practice, run a cycle of hot water through your drain after each use to clear any leftover food or build-up. 

Dispose of harmful items in the trash.

Pasta, rice, coffee grounds, grease, and other fats should NEVER be put down the drain. All these items increase the risk of clogging your kitchen drain. 

Use a drain screen

. A drain screen can prevent any harmful items from getting through your drain. Be sure to clean these regularly to prevent odors and to keep them working properly. 

If you have a garbage disposal

run a steady stream of water while you are using your disposal. This flow of water will help carry waste fully through your drainage system. 

 
Our team at John the Plumber has been serving the Pompano Beach area since 1979! Contact us today to see why our neighbors call us first – (954) 781-4823!  
Monthly Maintenance 
Keeping cautious of what you put down your drain and staying on top of cleaning prevents many clogs, but sometimes you need a bit more. Every month, you can use safe enzyme treatments to cut through grease and oil buildups that cause clogs.   
Consistently applying a deep clean each month should be just enough to keep things flowing smoothly, protecting the pipes against food, hair, grease, and anything else that may be creating clogged drains.  
Not-So-Secret Home Remedies
Homeowners do not always have chemicals on hand for deep cleaning, but sometimes that isn't a big deal. Common household items like white vinegar & baking soda will soon be your favorite tools to fight dirt and grime in your drains! You'll want to add these to your kitchen cleaning regimen.  
First, pour half a cup of baking soda down the drain then one cup of vinegar. The natural reaction is great for making volcanoes in science projects,

but also great for blowing through clogs!

After around 10 minutes, pour hot water into the drain and repeat the process as needed.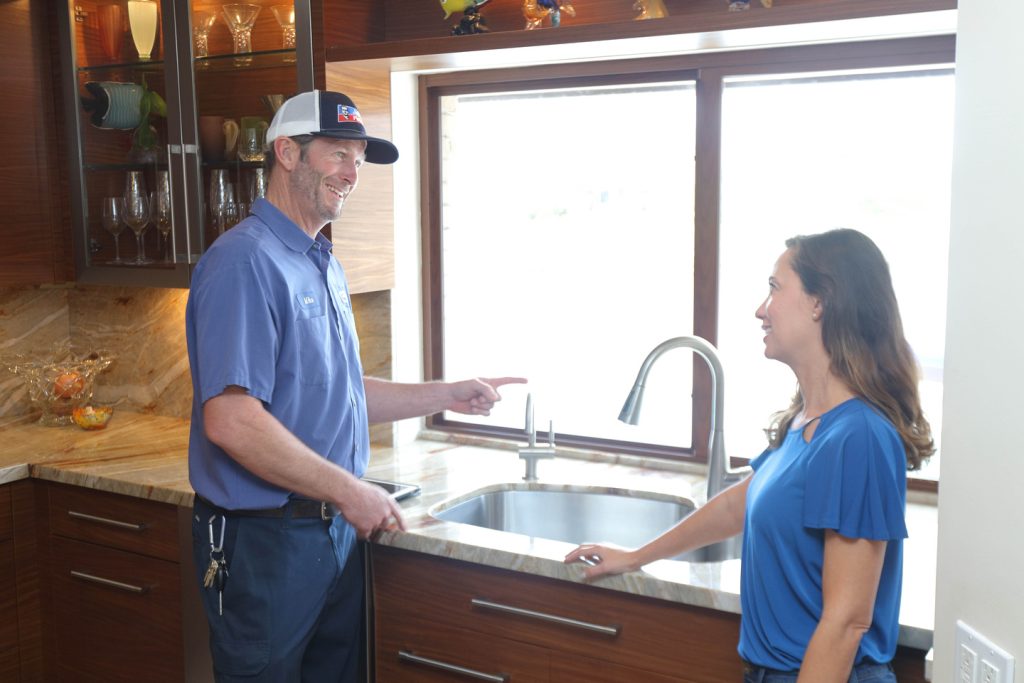 Is Your Drain Still Clogged? Call John the Plumber!
We have been there…you've tried 2 bottles of drain clearing product, a box of baking soda, and maybe even reached for a drain snake, yet the clog keeps coming back!
Don't feel bad, not all clogs can be remedied with DIY methods. A drain that is clogging frequently is often a symptom of a much larger problem. To solve your drain clogs, it's time to call in John the Plumber!
As the highest-reviewed plumber in Broward County, we pride ourselves on making sure our customers are completely satisfied with our work. We got that from our dad. Our family-owned business will treat your home like it was our own. You can trust us to take care of you, neighbor.   
If you are experiencing a clog that just won't stay away, give us a call today at (954) 781-4823.