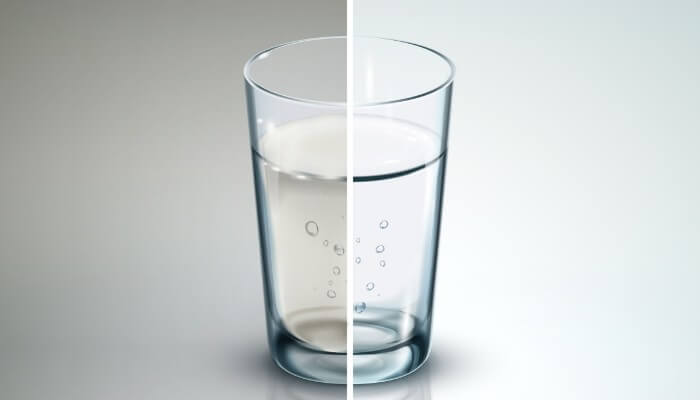 Understanding & Combatting Water Contamination in Miramar, FL
You likely turn on the faucet in your home and expect clean, clear water. No matter how clear it runs, though, there may be hidden water contamination that impacts both your health and plumbing. Just within the last year, we have been getting calls from homeowners dealing with the catastrophic effects of corrosive chemicals in water.
In Miramar, FL, where water quality can vary, understanding the threats of contaminated water is crucial. From the health implications to the toll it takes on your plumbing, awareness and proactive measures can safeguard your family and property.
The Risks & Potential Harms of Contaminated Water
Contaminated water poses multifaceted risks. Bacteria, chemicals and pollutants infiltrate water sources and cause gastrointestinal issues, skin irritations and in severe cases, long-term health complications. Beyond immediate health concerns, these contaminants can corrode pipes, leading to leaks and structural damage, exacerbating the issue further.
The Silent Intruder: Lead Pipes
Many homes in Miramar were built with lead pipes, a silent intruder that can wreak havoc on your health. Lead can quietly seep into your drinking water, especially if the water is acidic or has corrosive tendencies. This issue is further complicated by the latest round of water treatments that damage lead and copper piping rather than cleaning water. The problem is that lead is relatively undetectable by smell or appearance, but its effects can be disastrous, especially for your little ones.
Exposure to lead, even in trace amounts from deteriorating pipes, can impair neurological development in children and cause cardiovascular issues in adults. The impact of lead in water underscores the urgency to address aging plumbing systems and the need for clean drinking water.
Continual Corrosion
We all rely on the health benefits of drinking more water, and using water that we have been assured is safe. But that has not been the case in recent years as lead and copper pipes in your Miramar home might have been exposed to corrosion-accelerating chemicals. Over time, corrosive water can slowly eat away at the pipes that you and your family rely on to deliver clean drinking water. This corrosion, often unnoticed, weakens the pipes, causing leaks, rust, and, in some cases, contamination of your drinking water.
Protecting Your Water
For every problem there is a solution, and the issue with Miramar's water and pipes is no exception. To protect your home, family, and your plumbing, here's what you can do:
Detection: Start by having your water tested for lead and other potential contaminants. Identifying hidden threats is key to your health and peace of mind.
Visibility: John The Plumber, your local plumbing expert, can inspect your plumbing and check the status of the integrity of your pipes and water to identify risks and provide solutions.
Resolution: Knowing what you are dealing with helps you choose the right solutions for your home and family.
John The Plumber has many solutions to meet your piping and water needs. We install filtration systems and water softeners to mitigate contaminants, safeguarding both your health and plumbing. Additionally, we can repair pipes and replace old lead pipes with safer alternatives to keep your water safe.
John The Plumber Gets Your Miramar, FL, Plumbing & Water Back to Great!
In the end, ensuring safe water in your Miramar home is about identifying the invisible while preserving the integrity of your plumbing system. By knowing the risks and taking action to protect your water, you can take back the power of safeguarding your family's health and your home's infrastructure.
From water treatment to pipe repair and replacement, we have a solution that meets your needs! Contact our team online today or call 954-781-4823 to get your water back to great!