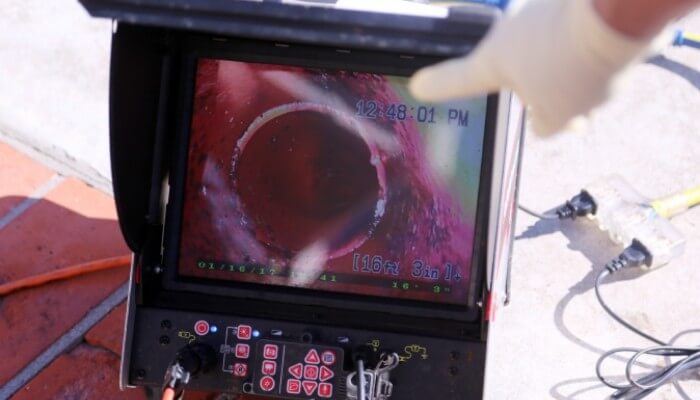 Drain Clearing Keeps Your Plumbing Clog-Free
Most homeowners have dealt with a drain clog or two and know what a headache it can be. Though some plumbing trouble is unavoidable after long-term use, the importance of drain clearing for your home can't be overstated. This service is the most effective way to get rid of a clog for good.
Professional drain clearing is a reliable solution for emergencies, but it can also work as a preventative measure to avoid future clogs. Knowing what drain clearing is, why it's so important and when you should schedule will help keep your home running without a plumbing hitch. Keep reading to learn more!
The Difference Between Drain Clearing & Cleaning
Drain clearing and cleaning are sometimes used interchangeably, but they are actually two processes that can work together to keep your pipes clog-free. So what's the difference?
Drain clearing removes buildup, blockages and clogs from drains. This process restores water flow in backed-up pipes. To clear drains, plumbers perform a camera inspection to locate the clog and use a tool called a 'snake' to break up and release the clog.
Drain cleaning removes any dirt, debris and grease from drains. This process "scrubs" pipes to keep them clean and prevent buildup. Plumbers usually use a powerful hydro jetting tool to spray inside the pipes and remove remnants of clogs.
In other words: drain clearing removes active clogs and drain cleaning keeps them from coming back.
Why Professional Drain Clearing Is So Important
Professional drain clearing does more than just get rid of stubborn clogs; it also protects your pipes and prevents water damage in your home.
Benefits of professional drain clearing include:
No caustic chemicals. Plumbers use professional tools to safely clear clogs without the use of chemicals. Using cleaning solutions usually just pushes the clog down further and can even damage your pipes.
Fast and effective results. Working with a plumber is the fastest way to clear clogs for good. A snaking tool will release the clog quickly to restore your water flow.
Pipe protection. Neglecting a drain clog won't make the problem go away. Professional clearing gets rid of clogs that can erode pipes over time and lead to leaks and bursts.
Water damage prevention. The longer a blockage is ignored, the higher the chance of water backing up in sinks, toilets and tubs that can quickly cause damage.
If you try to snake the drain on your own, you might temporarily restore some water flow but end up with persistent problems. DIY drain snakes are limited in their abilities to get rid of clogs, as they aren't very accurate nor effective.
Why your drain may be clogged after DIY snaking:
Incomplete removal of debris
Hidden or stubborn blockages
Root intrusions
Damaged or collapsed pipes
Multiple blockages
DIY methods may be tempting, but professional plumbers always recommend calling for help. At John The Plumber, our drain-clearing methods are fast, long-lasting and affordable!
Signs Your Drain Needs Clearing
Knowing when to call a plumber to clear drains will help prevent downtime without running water. Once you have scheduled your drain-clearing service, avoid using the drain as much as possible. Wait for a plumber to ensure the blockage is safely cleared and the water is draining again.
Your drains need to be cleared if: 
Sinks, showers and tubs are slow to drain.
You hear gurgling or bubbling sounds from the pipes.
Water is not draining, causing overflow or backups.
Drain clearing is most often performed during emergencies: when the sink won't drain, when water starts backing up, etc. In the event of a stubborn clog that's wreaking havoc on your plumbing, you should always call a plumber.
Drain clearing can also be scheduled as a preventative measure, though. Don't wait for a clog to snowball - call for service as soon as possible. Preventative drain clearing stops dirt, debris, soap scum, hair and grease from turning into a major problem.
Who Can Benefit From Preventative Services
It goes without saying that high-use areas are more prone to trouble. Scheduling preventative plumbing services is the best way to stay ahead of clogs.
Who is preventative drain clearing recommended for?
We recommend preventative service for high-traffic offices with lots of plumbing usage, shared homes with multiple residents and homes with children.
If your day-to-day includes lots of cooking at home, lots of laundry, etc., preventative drain clearing is for you! Any homeowner can take advantage of preventive services, though, and avoid dealing with clogs.
When is preventative drain clearing recommended? 
The best rule of thumb is to plan ahead when you can and schedule preventative drain-clearing in advance. If you have family coming into town or are hosting for the holidays, we recommend drain clearing beforehand.
Don't get caught in a plumbing emergency while you have a houseful of guests!
Book Your Pompano Beach Area Drain Clearing Today!
Whether you are caught in a perfect storm of plumbing troubles or want to stay one step ahead, John The Plumber is here to help! We are your go-to local and emergency professionals in the Pompano Beach area.
Take advantage of our preventative drain-clearing services by contacting us online to schedule your appointment! You can also call us at 954-781-4823 for fast service from our friendly team.