Water Heater Services In Pompano Beach, FL
John The Plumber has been repairing and replacing water heaters in the Pompano Beach, FL area since 1979. Whether you are looking to fix your existing gas or electric storage water heater or if you want to upgrade to a new tankless water heater, call 954-781-4823 .
John The Plumber knows what it takes to keep you comfortable in the Heart of the Gold Coast, and we have the experience to lead you through the process.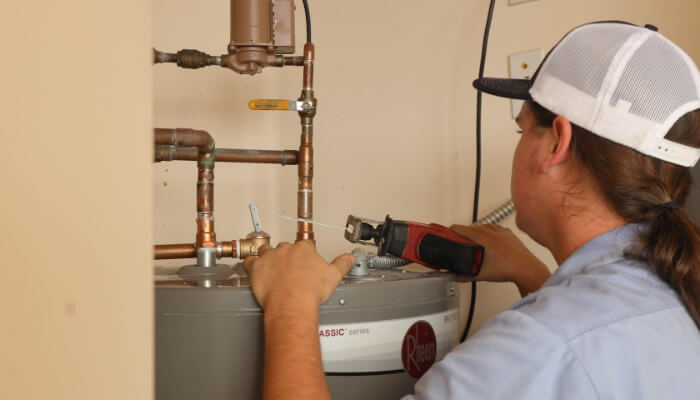 Water Heater Repair Around Pompano Beach, FL
Is your water heater failing? Since 1979, John the Plumber has been ensuring that our neighbors in Pompano Beach and the surrounding areas have hot water when they need it. From thermostat repairs to pilot light replacement, John The Plumber has you covered!
Water Heater Replacements In The Pompano Beach, FL Area
We have been doing top-quality water heater replacements in the Pompano Beach, FL area for decades. If you need to replace your current water heater because it's broken or you want to upgrade to a newer, more efficient model, John The Plumber can help you navigate the process. We have the experience to help you sort out your traditional or tankless and your gas from electric. After a few minutes with John The Plumber, you'll know all the differences too!
InstaHot Hot Water Recirculation Saves You Time
Yes, you read that right! The product name InstaHot and the title Hot Water Recirculation let you know that the days of having to wait for the water to 'warm up' are over. For crying out loud, it's a faucet, not a gymnast! Why stand around checking the temperature of your shower when you have things you should be doing?
With these top-of-the-line systems, you can save yourself time and money.