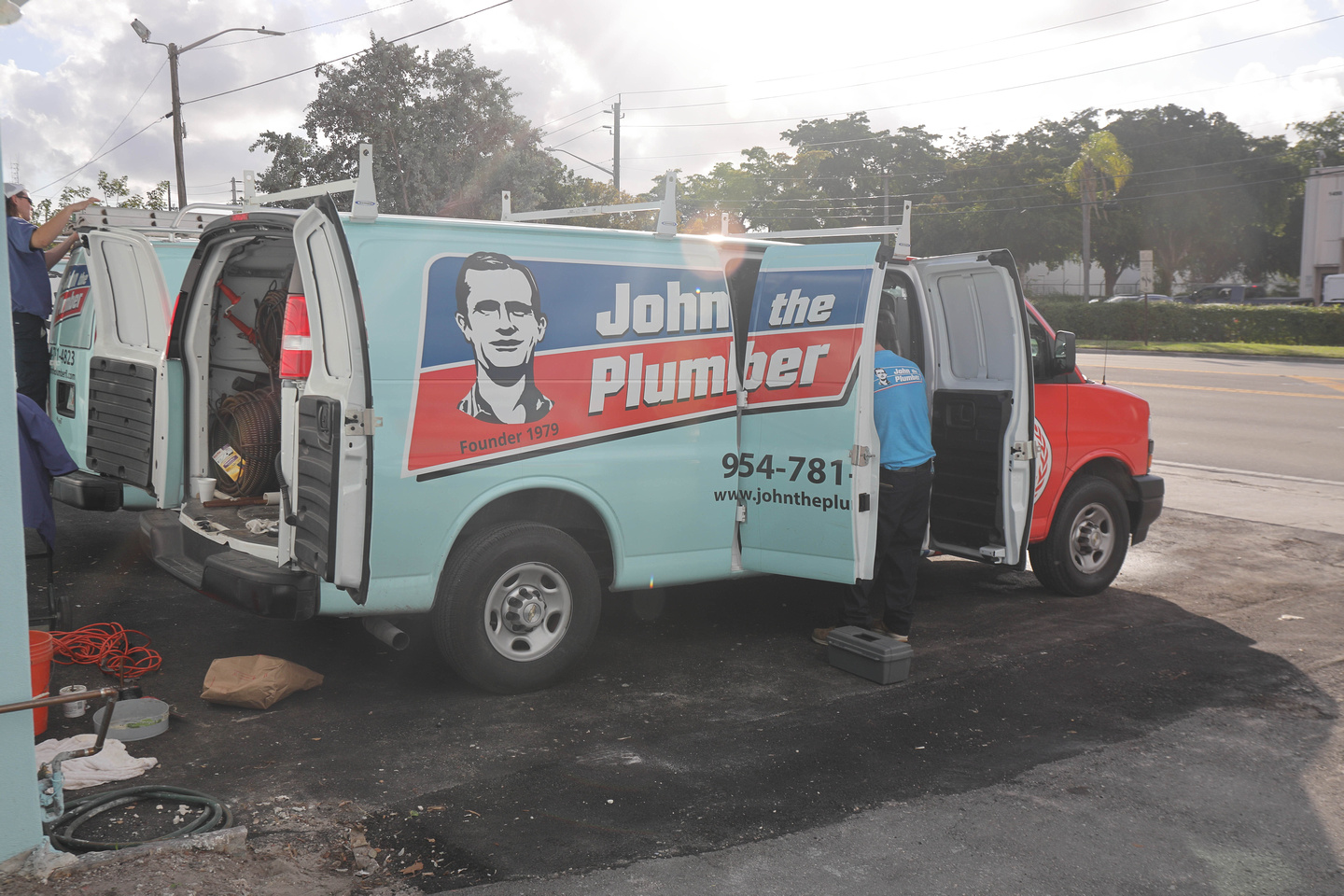 Our Local Plumbers Explain
We've all experienced a clogged drain before; typically, small clogs can be solved quickly with DIY fixes. Unfortunately, some clogs are more daunting than others, and you may find yourself dealing with a serious clog that keeps coming back!
Perhaps it's time to call a professional plumber to fix your clogged drains. 
True magicians never reveal their secrets, but luckily, we make your clogs disappear without magic (it just feels that way). Today, we'll take a look at the methods plumbers use to clear drains, as well as some home remedies that you can use to try to clear a clogged drain on your own.  
Of course, if your clog doesn't clear up easily, call John The Plumber and we'll be there to help you!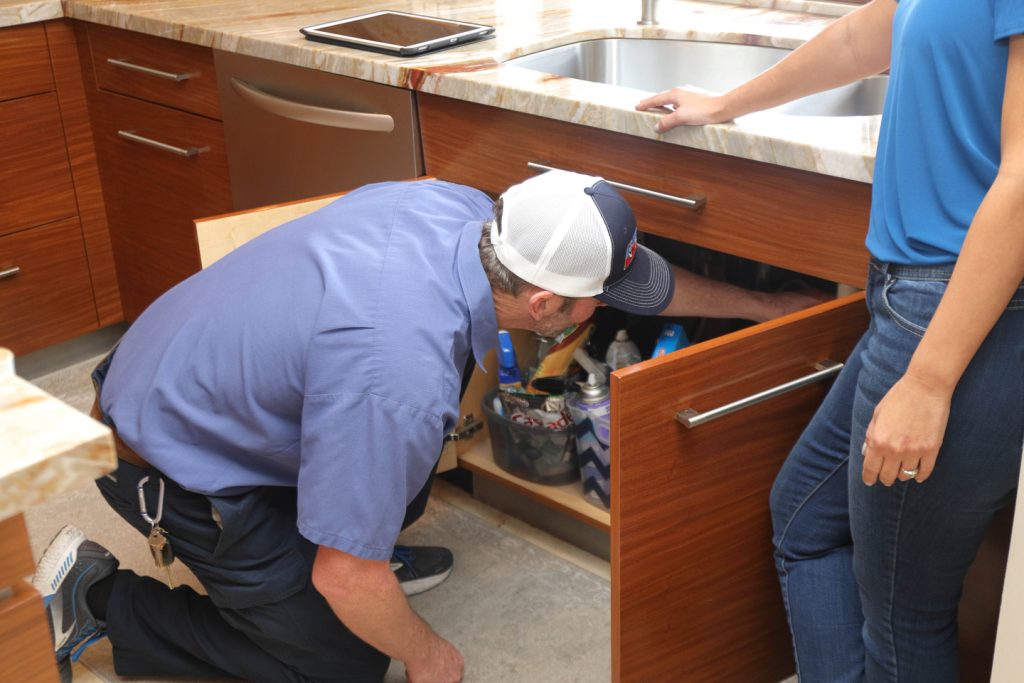 How Plumbers Clear Your Clogged Drains 
The method used to clear your drain depends a lot on the severity and location of the clog. Our team uses the best technology in the business to locate and clear out the clog with the least number of disruptions possible to your home.  
Here are a few of our most common methods:  
Camera Inspections 
In some cases, a plumber may need to use a camera inspection to determine the cause of your clog. A small camera at the end of an auger is inserted into your drain and the plumber will be able to see what is causing your clog.  
This is often used in conjunction with another method, such as hydro jetting or mechanical drain cleaning. 
Mechanical Drain Cleaning 
This is the process of using a physical tool to remove the obstruction from your drain. This can be done with an "auger", which is also known as a "plumber's snake."  
The auger is a long, flexible steel cable that is equipped with a spiral of barbed wire. The plumber will insert the auger into your drain and then turn the handle to rotate the barbed wire. This will cut through any debris that is causing your clog. 
Hydro Jetting 
Hydro jetting is a relatively new technology that is becoming increasingly popular among plumbers. This method uses high-pressure water to cut through clogs.  
A hydro jet consists of a long hose that is connected to a water tank and pump. The hose is inserted into your drain and the pump is used to send high-pressure water through the hose. This high-pressure water will break up any clogs and flush them out of your drain. 
What Causes a Clogged Drain? 
There are a few different things that can cause a clogged drain, but some are much more common than others.  
Here's what we see the most: 
Hair 
Soap Scum 
Grease 
Food 
Foreign Objects (Toys, Jewelry, "Flushable" Wipes) 
DIY Home Remedies for Clogged Drains 
Now, some clogs are quick fixes, and many homeowners are prepared to tackle these. Short, store-bought drain snakes and other remedies can at least clear out enough of a clog to get the water flowing. 
However, if the clog keeps coming back, or isn't able to be fixed with some of the following DIY tips, give us a call at John The Plumber. 
Hot water is a simple and effective way to clear out a clog. Just be careful not to pour boiling water down a drain that is made of PVC, as it can melt the pipes. 
Vinegar and baking soda is a common home remedy for a clogged drain. The vinegar and baking soda react with each other to create a fizzy reaction that can help break up the clog. 
Pour a generous amount of dish soap down your drain and then follow it with hot water. The dish soap will help break up the grease and other debris that is causing your clog. 
Household chemical products can be effective; however, these products are harsh and can damage your pipes. They should only be used as a last resort. 
Prevention is Key 
Prevention is the easiest way to ensure your pipes remain clean. Drain screens are an inexpensive way to keep hair, soap scum, and other debris from going down your drain. It is much simpler to clean out a screen every few days than to deal with a backed-up shower drain! 
Avoid putting the following down any drain: 
Coffee grounds 
Eggshells 
Grease and oil 
Fruit pits and seeds  
More ways to prevent a clog > Preventing Clogged Kitchen Drains
Need a Drain Cleared? Call John The Plumber 
If you are dealing with a clogged drain that just won't go away, give us a call at John The Plumber. We have the experience and tools to quickly and effectively clear out your clog. We will also be able to determine if there is an underlying issue that needs to be addressed to prevent future clogs.   
We've been the highest reviewed plumber in Broward County for years, call us today and see why!