The Importance of Pilot Lights
Having an appliance stop working is no fun, and when that appliance is gas-powered, you can't try the ol' unplug and re-plug fix. If you've ever experienced issues with your gas-powered appliances before, you've likely heard or read about the pilot light. You might have even had one replaced!
But what exactly is this pilot light, and what makes it so important? 
Today, our plumbing pros at John The Plumber are here to educate you about the pilot light, what it is and why it goes out. You know what to do to fix it fast; simply call our team and we'll be right there!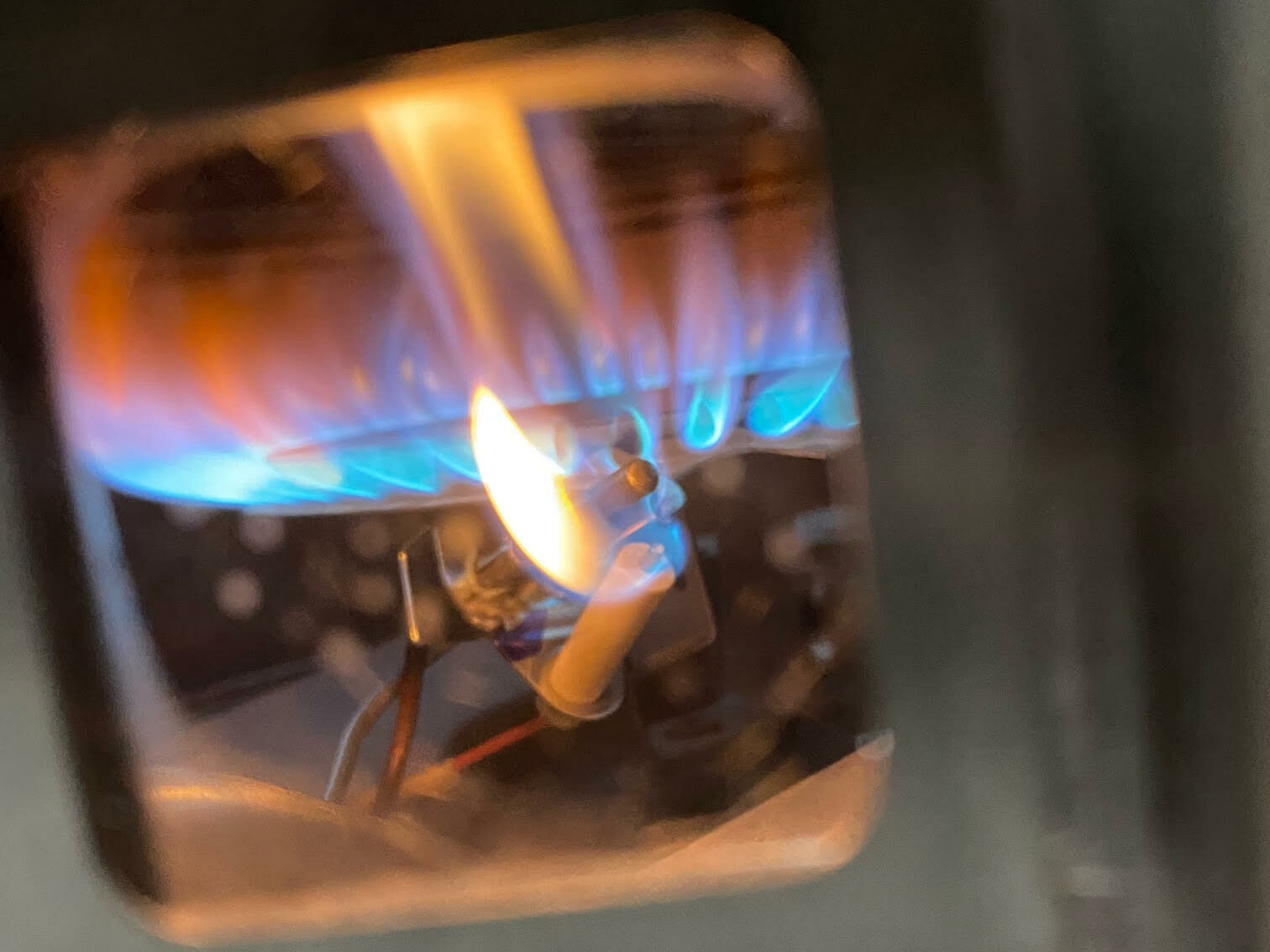 What Exactly is a Pilot Light? 
A pilot light is a small flame that stays lit in many gas-powered appliances. Appliances like your water heater, furnace, or gas fireplace use a pilot light to stay active. When your appliance is turned on, the gas is released out of the main burner, where the pilot light ignites the fuel, generating heat. 
Why is My Pilot Light Going Out? 
Occasionally, your pilot light may be affected by a burst of wind, causing the flame to go out. Luckily, these appliances have safety shutoffs to stop any gas leaks in your home. A small copper rod, called a thermocouple, is measuring for heat at the flame point. When the flame goes out the thermocouple cools down, shutting off the gas valve. 
If your pilot light goes out regularly, especially if restricted from wind or gusts of air, you may have issues with your thermocouple. When your thermocouple becomes damaged or faulty, it may extinguish the pilot light or just stop the light from igniting entirely. 
Sometimes dust buildup collects on this part of the water heater, blocking the sensor. You can try cleaning the thermocouple and then relighting the pilot light. Be aware: if it continues to go out, the thermocouple might just need to be replaced. 
Does this sound familiar? If you suspect you are having issues with your thermocouple, contact John The Plumber today at (954) 781-4823! 
If you smell gas, call your gas company immediately and evacuate the premises. Once they give the okay, you can return home (and call in a plumber). 
Where Can I Locate the Pilot Light on my Water Heater? 
Compared to other appliances, the pilot light on a water heater can be difficult to find. Many water heaters come with a special access door that needs to be removed to gain access to the pilot light. The pilot light will be underneath the tank, think boiling a pot of water… a really big pot of water! 
Repair or Replace > Is it Time For a New Water Heater? 
Should I Re-Ignite the Pilot Light Myself? 
Although most pilot lights are simple to relight, you should always use a flashlight and refer to your owner's manual before inspecting your pilot light.  
Remember: If you smell gas, do not attempt to relight your pilot light! Call your gas company immediately and evacuate the premises. 
The safest route? Call John The Plumber today at (954) 781-4823! 
The thermocouple is the part that senses whether the pilot light is lit and triggers the gas control valve on your water heater.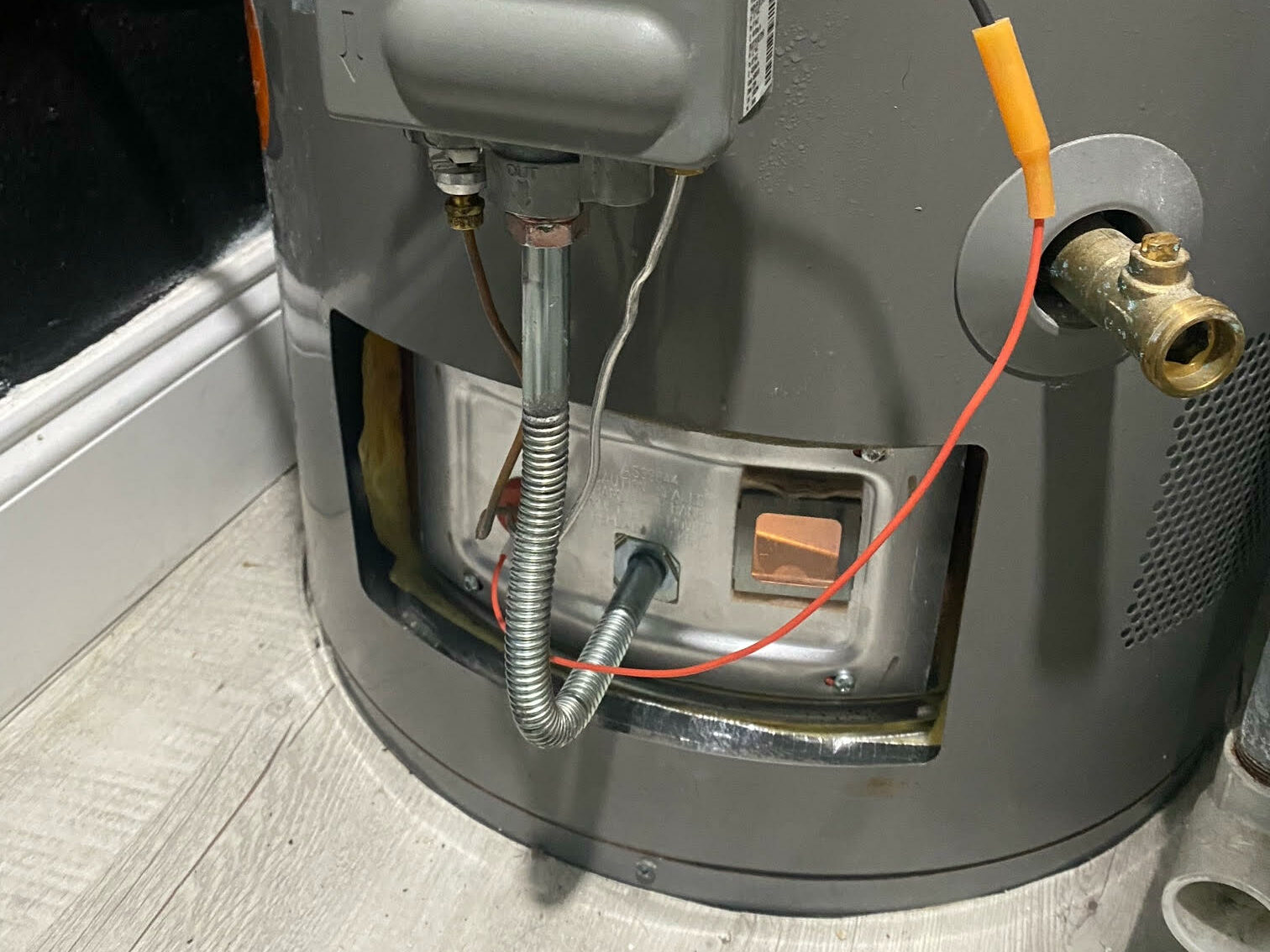 It's Always Safer To Contact a Licensed Plumber  
As you could imagine, if you are experiencing issues with your water heater, it's safer if you call a professional plumber, like all of us here at John The Plumber. Not only can we get it relit safely, but we can also make sure nothing bad is causing it to go out in the first place!
Give us a call for service today at (954) 781-4823!