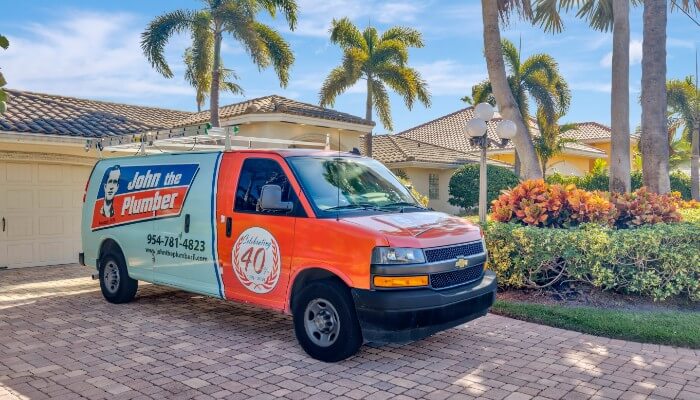 From viral "lifehacks" that cause more harm than good to urban legends of the plumbing world, our team here at John the Plumber wants to put some common plumbing myths to rest! 
When it comes to plumbing, maintenance & proper use are essential for saving money in the long run. Regular check-ups on your plumbing system can help spot issues like clogged pipes or leaks before they become more serious problems. Additionally, avoiding DIY solutions and consulting a professional plumber can help prevent further damage to your plumbing system. 
No matter the plumbing issue, John the Plumber can help! Our team of certified Pompano Beach area plumbers are always on call to help answer any questions you may have and provide reliable, quality plumbing services. Now, let's take a look at 10 common plumbing myths as our pros talk the truths behind them: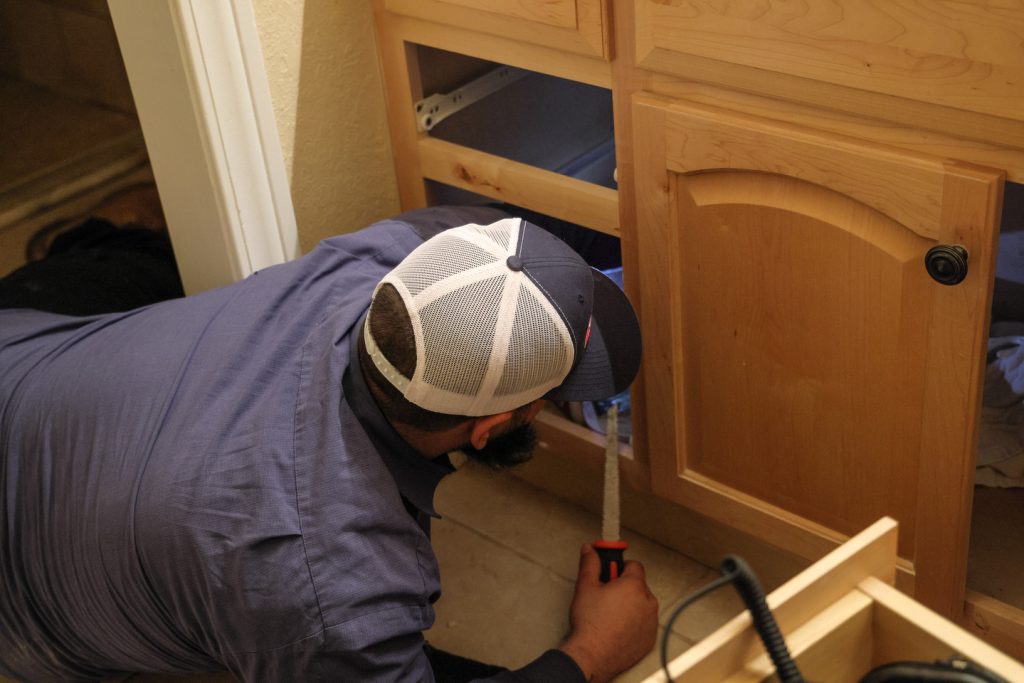 1) A Brick in the Tank of the Toilet Will Save Money 
While it may sound like a good idea to put a brick in the tank of your toilet in an attempt to save money, this can actually cause more harm than good. The brick will take up too much space, resulting in limited water and not enough power for it to flush completely. 
2) Hot Water Melts the Grease to Prevent Clogs 
This is one of the most common plumbing myths and unfortunately, it's not true. Hot water does help to break down grease, but it won't completely melt it away.  
 
In some cases, hot water can actually make clogs worse by causing the grease to smoothly flow further down your pipes, where it will eventually cool and solidify. 
3) 'Flushable' Wipes Actually Exist 
Another common myth surrounds 'flushable' wipes. While some brands may advertise that their wipes are safe to flush, this is simply not true.  
 
Flushable or not, these wipes can clog your pipes and cause a major issue in the long run. To be safe, always put used wipes in the garbage instead of flushing them.  
4) You Don't Need to Clean Your Pipes Regularly 
This myth couldn't be further from the truth! Neglecting your pipes and not regularly cleaning them can lead to major plumbing problems down the line.  
 
Having a licensed plumber examine, clean & maintain your pipes regularly can help diagnose small issues before they become larger, more expensive problems.  
5) Drain Cleaners are Safe to Use 
While drain cleaners are widely available and promoted as a safe solution to clearing clogs, the truth is that these products can actually cause more harm than good.  
These drain cleaners can be so powerful, they will eat away at the pipes themselves! (We mean it, put the bottle down and pick up your phone to call us.) 
6) In-Tank Toilet Cleaners Aren't Harmful to Your Plumbing 
In-tank toilet cleaners can be harmful to your plumbing system by corroding the rubber seals & components in the tank.  
Despite them being convenient, it's best to avoid these "drop-in" cleaners and focus on maintaining and cleaning your toilet manually. 
7) Ice Cubes Will Sharpen Garbage Disposal Blades 
Ice cubes may seem like an easy solution to sharpening blades, but they are actually too small and can get stuck in the disposal or jam it all together.  
The only way to sharpen your garbage disposal blades safely is by contacting a professional who uses a special tool. 
8) Toilets Flush the Other Direction in Australia 
This one is a bit sillier, but it is one of the most well-known plumbing myths out there!  
Cyclones do rotate in opposite directions in the Northern and Southern hemispheres, but you won't see a natural cyclone in a toilet! The direction of a toilet's drain is determined by the positioning of the jets. 
9) You'll Notice When You Have a Leak 
Even the smallest of leaks can cause significant damage and increase your water bill, but it's not likely you will be able to see them! There are signs you can look for, such as:  
Unusually high water bills   
Musty smells in a room  
Hearing the sound of dripping water within your walls or ceiling  
Mold or mildew in areas of the home   
Damp spots on walls, ceilings, and floors 
However, there may not always be a sign until it's too late and your home has been damaged. Regularly inspecting plumbing fixtures and pipes is key to diagnosing potential issues before they become a problem.  
Learn More > Let's Talk Leak Detection, Pompano Beach 
10) You Can Fix Any Plumbing Issue Yourself  
While some small, basic plumbing tasks can be done yourself, larger issues should always be handled by a professional plumber.  
Unless you have all the tools and training of a plumber, trying to fix major plumbing problems yourself can cause even more serious damage and cost you even more money in the long run.  
Call John the Plumber 
Prevention is key when it comes to plumbing issues, so hopefully, this blog has helped save you from some potential damage! Understanding how your plumbing works is the first step in treating your plumbing right. 
At John the Plumber, our experienced technicians specialize in all types of plumbing services and can get your home back up and running quickly. Whether you have a leak, a clogged drain, or an aging water heater, our pros have got you covered! Give our local plumbing company a call today to schedule an appointment. We guarantee to do the job right the first time.