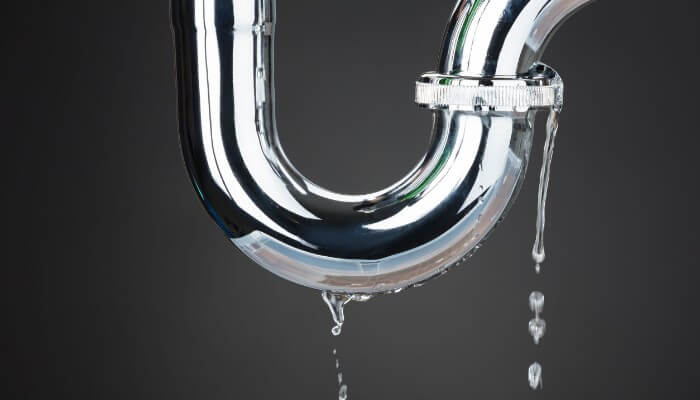 Residential Water Leak Inspections near Pompano Beach
If you notice signs of water damage or a leak in your home, you would probably be calling a plumber right away! But what if it's not so obvious to see? By the time a leak inside your walls becomes easily noticeable, the damage to your home is already done.  
Leak detection can help save money and protect your property from further damage. Our experienced professionals can pinpoint the source of a water leak quickly and accurately without having to tear open your walls!  
Whether it's a leaking pipe, faucet, shower, or any other plumbing issue, the experts at John the Plumber can help. We have the latest technology and equipment to diagnose even the most difficult of leaks, ensuring that you get fast and reliable service.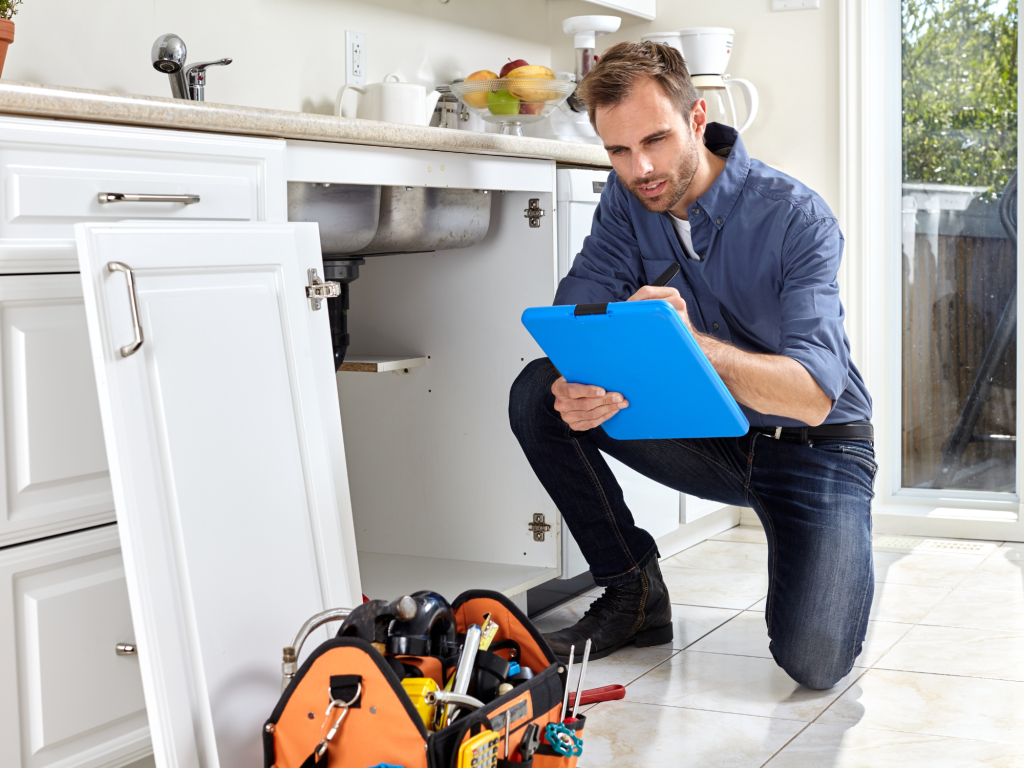 What is Leak Detection? 
Leak detection is a process used to locate the source of water leaks without damaging walls, ceilings, or floors. Our technicians use sophisticated equipment such as sonar and infrared cameras to pinpoint the exact location of the leak.   
When you imagine a leak, you'll likely visualize a visible drip of water. However, most of the pipes carrying water aren't visible. Out of sight doesn't mean out of mind when it comes to plumbing – a leak behind your walls can lead to costly damage if not detected in time.   
How Do I Know if I Need Leak Detection 
This begs the question, "How would I know I need to detect a leak if there's no visible sign?"   
Although you won't see water dripping, there are plenty of signs that can alert you to a presence of a leak, such as:  
Unusually high water bills  
Musty smells in a room 
Hearing the sound of dripping water within your walls or ceiling 
Mold or mildew in areas of the home  
Unexplained puddles or moisture on your floor  
Damp spots on walls, ceilings, and floors 
Aside from these signs, you should also have your home inspected for a leak whenever you are moving into a new building or property. 
Is it Worth it to Have Routine Plumbing Inspections?  
Yes! Regular plumbing inspections can help save you money in the long run by preventing costly water damage and saving on utility bills. Even if you don't experience any of the signs mentioned above, it's worth it to have routine inspections done at least once a year.  
Plumbing emergencies can be extremely costly, and may not be covered by your insurance if it was caused by a lack of maintenance. Getting a yearly plumbing inspection by a trusted company, such as John the Plumber, can potentially save you from a disaster down the road. 
How Do Plumbers Detect Leaks?  
When you call on the professionals at John the Plumber, we use a variety of techniques to pinpoint the exact location of your leak. We utilize specialized equipment such as:  
Infrared cameras to detect moisture in walls and ceilings 
Sonic/ultrasonic detectors that emit sound waves to identify a leak  
Pressure testing to check for weak spots in pipes  
Electronic water meters that measure the rate of water flow 
Once the leak is identified, our team of expert plumbers can quickly repair the issue with minimal disruption to your property, especially if caught early. 
If you suspect a leak in your home or business, don't hesitate to call John the Plumber today! A quick phone call and visit are all it takes to get the peace of mind you need. 
Call Your Friendly Neighborhood Plumber, John the Plumber!  
No really, we're your neighbors! We have been serving homeowners in the Pompano Beach area for over 40 years. Since our father started the company back in 1979, we've been offering the highest-quality plumbing services to our local community. Today, we're one of the highest-rated plumbers in Broward County!  
Leak detection requires specialized knowledge and tools, which is why we ensure our technicians are up-to-date on the latest technologies and techniques. With our variety of methods to detect leaks in Pompano Beach, we'll catch that leak before it causes you any major trouble.
Give us a call today at (954) 781-4823.