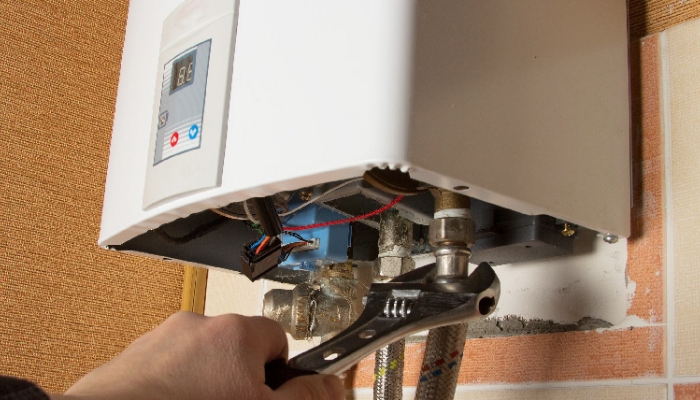 How to Determine Which Water Heater Is Best for Your Home
Whether you're replacing an outdated water heater or building onto your home, you want to get the right fit. There are many makes and styles of hot water heaters, all with their own pros and cons. Taking the time to research and consult with a professional plumber is the best way to ensure your home has enough hot water everywhere you need it.
John The Plumber is here to help with a breakdown of the pros and cons of popular water heater types. When you're ready to install or talk to a plumber about options, give us a call at 954-781-4823 !
Storage Tank Water Heaters
Storage tank water heaters, also known as tank style or traditional water heaters, are a popular choice for many homeowners. Traditional water heaters are powered by gas or electricity and usually hold anywhere from 20-50 gallons of water for residential use.
Water is stored and preheated in the tank, ready to use for showers, laundry and dishes. When the tank is empty, it will refill and start the process of heating the new storage of water. Installing a storage-tank water heater is usually ideal for large families with higher water usage.
Pros
A high flow rate allows for hot water usage in multiple places at the same time.
Usually cheaper to purchase and install upfront.
Ideal for large households with more hot water demand.
Common choice and easy to maintain and replace.
Cons
When the hot water is depleted, you have to wait for more to heat up.
Not as energy efficient, so utility costs are usually higher.
Tanks take up a significant amount of space.
Shorter lifespan compared to tankless styles.
Tankless Water Heaters
Tankless water heaters, also known as on-demand water heaters, are a more modern choice that many homeowners have started switching to. They are powered by gas or electricity and do away with the need for a tank to store water in.
Water is quickly heated as needed for an endless supply. Both energy efficient and easy to maintain, tankless water heaters are a great choice for small households. They can either be installed to serve an entire home or as a point-of-use system for bathrooms and kitchens.
Pros
Water is always fresh and avoids corrosion from tank storage.
Endless supply of hot water with very little space required.
More energy-efficient for lower monthly utility costs.
Very little maintenance and a longer lifespan than traditional water heaters.
Cons
Not efficient for hot water usage in multiple places at the same time.
Higher upfront costs for purchase and installation.
May require multiple units to supply enough water for your home.
Will not work during power outages (even gas models need electricity).
Household Factors to Consider for Your New Hot Water Heater
Traditional and tankless water heaters both come with a wide range of advantages for your home. It's hard to go wrong! So how do you choose? It all comes down to deciding what's best for your home.
A few questions to consider:
Will anyone be washing the dishes or doing laundry while someone else is showering?
How much do you want to spend on a new hot water heater?
Will you stay on top of maintenance for your water heater?
Knowing how much hot water your household needs, where you need it and your overall budget will help you decide which water heater is right for you and your family.
Your Ideal Water Heater From John The Plumber
Choosing a new hot water heater is a big decision - and a big investment! We want to make sure you get the right fit for your needs and proper installation to help your unit last for years to come.
Whether you have made a decision and are ready to schedule installation or are still considering your options, we're here to help! Give us a call today at 954-781-4823 to get started in the Pompano Beach area.